This is right to say Actions speak louder than words in concern of basmati rice. All the rice type varieties are great, but basmati rice is not in comparison due to its unique taste and fine aroma. When it comes to the popularity of basmati rice, it has become a worldwide choice for rice lovers. Steam rice and Sella rice both are categories of basmati rice having different specifications and special properties. As its excellent succulent taste makes it the first choice for all.
For many centuries, Steam basmati rice and Sella rice are both blessed with characteristics of the extra-long slender grain. Rice suppliers in India offer a variety of rice grains that are highly demanded and popular among the customers.
Here are some elaborated points which will explain differences between Steam rice and Sella rice:
Steam Basmati Rice
Steam rice and Sella rice are two different mechanical processes. During the process of steaming, to maintain a high quality of basmati rice, steaming is done. To process steamed rice, steam passes through paddy grain. Afterward, it is dried, and then removes the layer of paddy grain. The white color of rice obtained when the paddy layer is removed. However, its surface becomes harder and upon cooking grain does not burst. Upon cooking, it becomes at least twice its original size. Delicious taste, superior aroma, and distinct flavor make the rice excellent among other rice grains. The length of this rice is 8.8m before cooking; due to its unique property, it is easily digested. After steam treatment Steamed rice gives the same taste, color, aroma as of old rice therefore no requirement to store rice for 10 to 12 months. You can buy theses rice grain at a cost-effective price from the Sella basmati rice supplier in India.
Sella Basmati Rice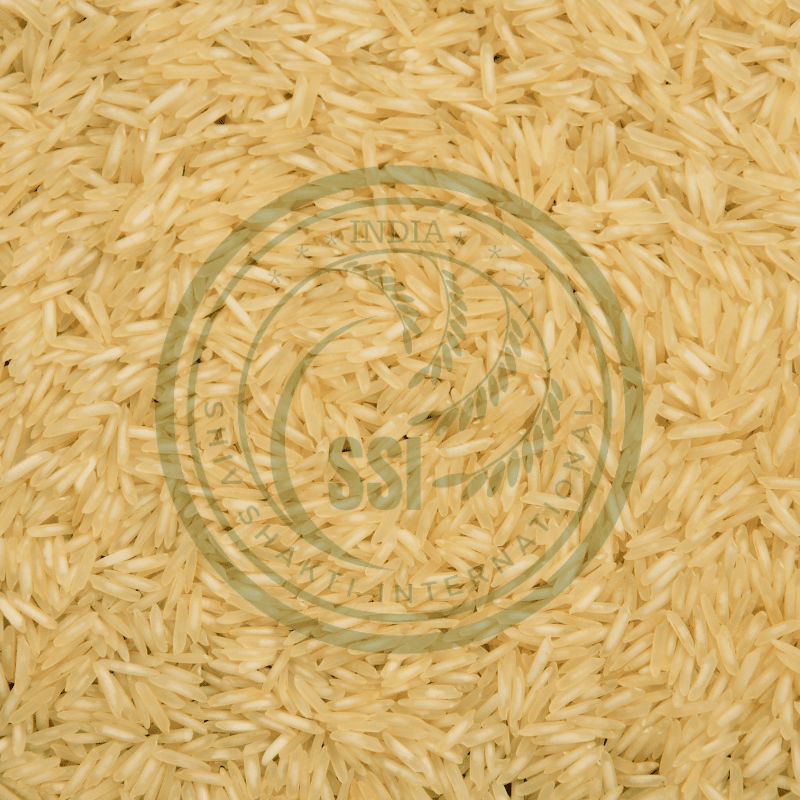 This rice is processed while paddy is steamed and then dried. The husk is removed easily on steaming the rice; therefore the chances of damaging of seed coat and tissues are lessened. During processing, this rice retains more of the vitamins and minerals from the original grain rice. Length of Sella basmati rice basically about 8.30 mm.
This rice is appreciated for its unmatched quality. It holds several characteristics such as tempting and great taste, non-sticky after cooking, fine texture, etc. It is basically consumed commercially and domestically purpose. Each and every grain of rice spread its sweet aroma.
To cover up, rice is one of the chief grain and basic food of India. The manufacturing and cultivation process of each rice type is different. However, each rice type requires proper care during the manufacturing process. Whether it is Sella rice or Steam rice, both are best in consumption. Rice suppliers in India make full efforts in order to provide the best price to their customers and make a bridge with their potential customers.